Tell Your Yelp Story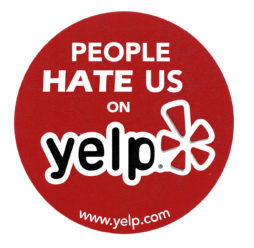 Everyone wants to be heard. That seems to be the #1 complaint on Yelp is the lack of transparency in the filter, the lack of response to real business issues, and the seeming lack of care that real businesses are being destroyed by fake reviews while real good reviews are filtered out.
It's time to share your story… stories will be chosen from the comments below to be profiled on the site with the truth of how Yelp has done you wrong.
If you really want to help, read through the comments and thumbs up or down the stories to help the media select the best stories to profile. This is a community to support local businesses, so please help each other, comment, and lend an ear/shoulder when needed.